Key Stage 2
Age

Year Groups

7-11

3 and 4

5 and 6

3, 4, 5 and 6
Staff
Head of Key Stage 2 - Mr Iwan Davies
Years 5 a 6 Teacher - Mrs Catrin Davies
Years 3 a 4 Teacher – Miss Carys Stephens
Aim
Our aim in Key Stage 2 is to develop in every learner a sense of personal and cultural identity that respect themselves and others. We encourage all learners to become a full member of our school community, and access to the wider curriculum and all school activities in a variety of learning and teaching styles.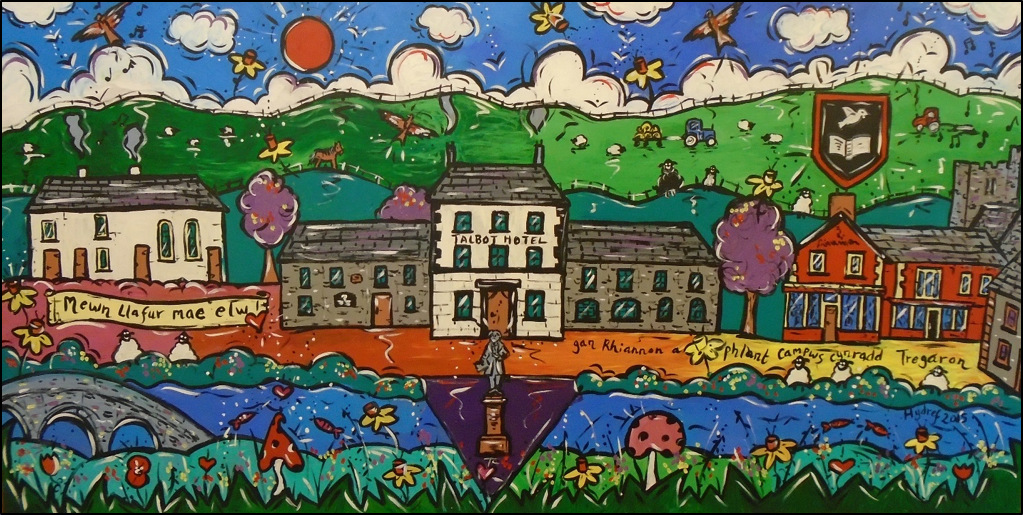 KS2 Curriculum
Our curriculum is broad and balanced, and promotes the spiritual, moral, cultural, as well as developing our mental and physical wellbeing of pupils; our aim is to prepare the children for the opportunities, responsibilities and experiences of adult life. We strongly believe that children should receive an abundance of enriching experiences to allow them to mature, both intellectually and socially. Work is carefully planned and differentiated for all learners; including special educational needs and more able and talented learners.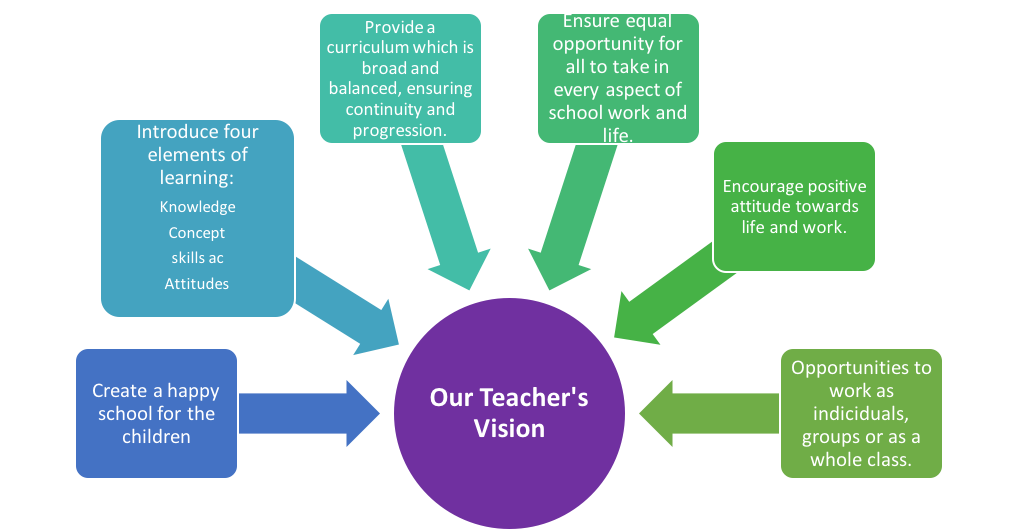 In Key stage 2 (Years 3 to 6) the National Curriculum is presented through a thematic and subjective activities. We follow 'Cornerstones' themes, rotating every 4 years. Our intention is to offer a rich provision for all that is at the forefront, providing memorable experiences to every learner. The learners have the opportunity to go on a trip once a term to spark their enthusiasm when possible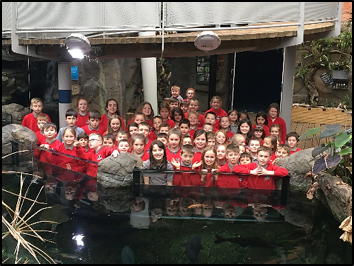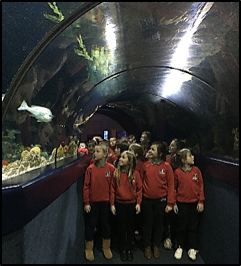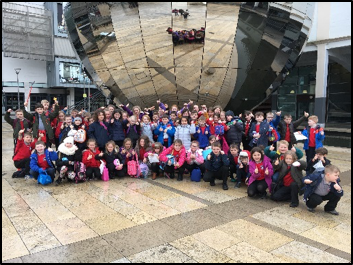 Your child will study the following subjects
Core subjects: English, Welsh, Mathematics and Science;
Non-Core Subjects: History, Geography, Art, Technology, Information Technology, Physical Education and Music.
Religious Education: The Ceredigion Agreed Syllabus is followed. Christianity is the main focus of the activities. Aspects of Sikhism and Buddhism are introduced to years 3 and 4, and Islam and Hinduism for years 5 and 6, so that the children begin to understand that other people have different beliefs.
Curriculum Cymreig: Learners have an opportunity to build on the experiences gained during the Foundation Phase, and promote their knowledge and understanding of Wales. They have opportunities to develop and apply knowledge and understanding of cultural, economic, environmental, historical and linguistic characteristics of Wales through various activities and experiences.
70% of lessons taught are through the medium of Welsh and the rest through the medium of English. Our intention is to develop two languages, in all aspects, so that they have a meaningful method of communication, whether orally, in writing or by reading.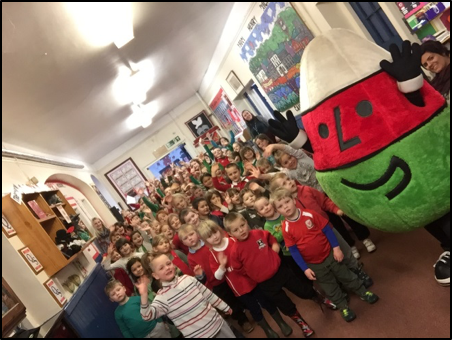 Literacy and Numeracy Framework and Digital Competence: Weekly emphasis is given on Literacy, Numeracy and digital competence. The initial skills are introduced during language and mathematics lessons, and then reinforced in the thematic lessons. Everyone in key stage 2 has access to digital tablet or a computer at least once a week. Our aim as a key stage is to make the most of modern technological advances to develop skills in the art of using them.
Formative Assessment
As the children are introduced to Key Stage 2 and the National Curriculum the teachers will continuously assess the learners, indicating what level the children will reach by the end of Year 6. By the end of their educational journey in key stage 2 in year 6, children are expected to reach level 4 in all the core subjects.
Lefelau Cenedlaethol Cymraeg
National Levels Welsh KS2
Lefelau Cenedlaethol Saesneg
National Levels English KS2
Lefelau Cenedlaethol Mathemateg
National Levels Maths KS2
Lefelau Cenedlaethol Gwyddoniaeth
National Levels Science KS2
Latecomers
Latecomers are encouraged to attend the Canolfan y Felin, Felinfach during their first full term when they start school. The children are there for 10 weeks. Arranged transportation for the children. By the end of the course they return to school fluent in Welsh.
Homework
Learners are encouraged to complete homework twice a week in Key Stage 2. The aim is to support their learning in class, as well as providing opportunities for learners to practice their reading, writing and numeracy skills. Learners are also expected to read their Welsh and English books.
Extracurricular Activities
Here are an example of some extracurricular and curricular activities that happen during the academic year:
Club:
Clwb Clocsio (Folk Dancing)
Football Club
Urdd Club
Coding Club
Instrumental Lessons:
Harp
Woodwind
Brass
Recorders
Violin
Enchanting Learning:
Children in need
Christmas Concerts
Red Nose Day
World Books Day
St. David's Day
Eisteddfod yr Urdd
Entertaining the elderly in the local community
Celebrating Twm Sion Cati Day
Vocational trips to Gwersyll yr Urdd, Llangrannog, Glan Llyn or Cardiff.
Swimming lessons
Educational Visits.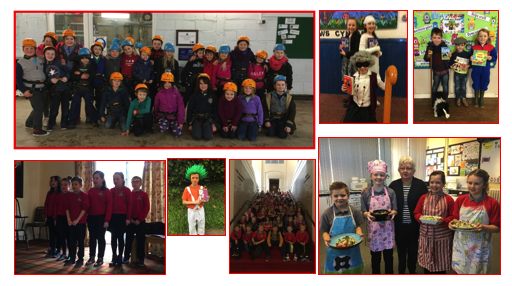 Daily Timetable
| | |
| --- | --- |
| 9:00 | Start the Day |
| 9:20 | Session 1 |
| 10:30 | Play time (15 minutes) |
| 10:45 | Session 2 |
| 12:00 | Lunch |
| 1:00 | Session 3 |
| 2:15 | Play time (15 minutes) |
| 2:30 | Session 4 |
| 3:30 | Key Stage 2 - Home |
What's On?
Monday

Tuesday

Wednesday

Thursday

Friday

After School Club

P.E. Years 5 and 6

After School Club

Urdd 3.30 - 4.30 p.m.

After School Club