Children's Poet Laureate Workshop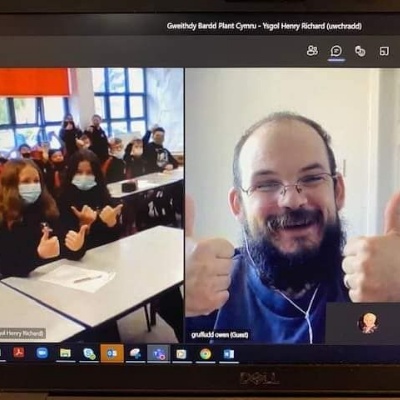 Year 8 took part in a special workshop with the poet Gruffudd Owen.
On June 7th a special workshop for Year 8 was held with Gruffudd Owen, this year's Children's Poet Laureate. The workshop was a prize for Elin Williams, Year 8, after winning a poem writing competition back at Christmas. We had some fun composing hacking and then composing a poem to show what is important to Henry Richard's Year 8.