Eisteddfod Successes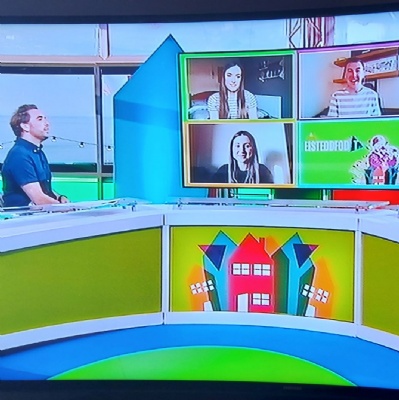 Many pupils were successful in this year's Eisteddfod T - click here to read all about it!
There was success at this year's Urdd Eisteddfod. Firstly, Arthur Evans, Year 1 not only won the 3rd prize for Singing Solo Yr 3 and under but then went on to win first prize in the Recitation competition for Yr 3 and under. Huge congratulations to him!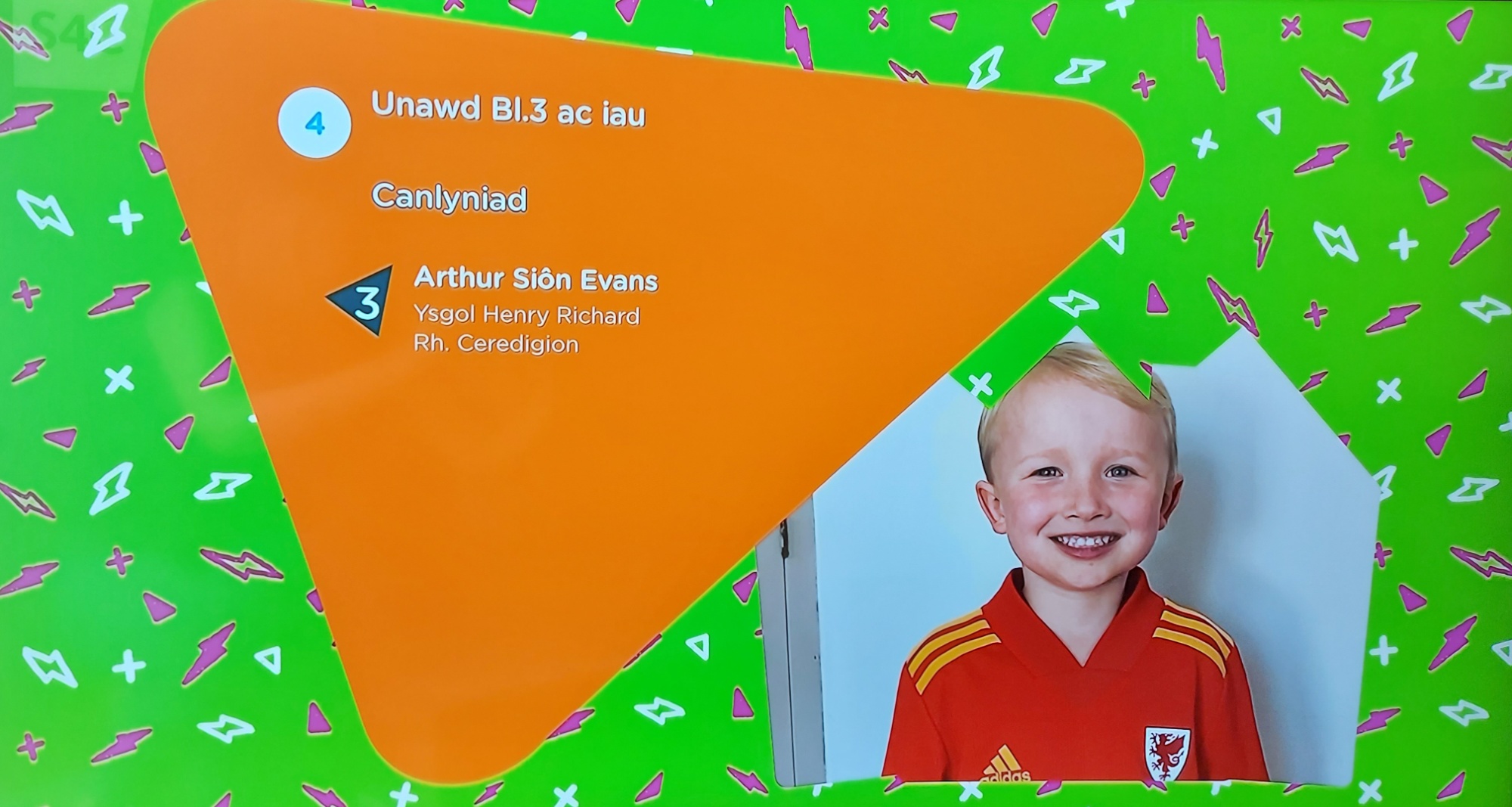 The following day Mari Williams scooped second prize in the Individual Recitation competition for Years 4, 5 and 6. Well done Mari!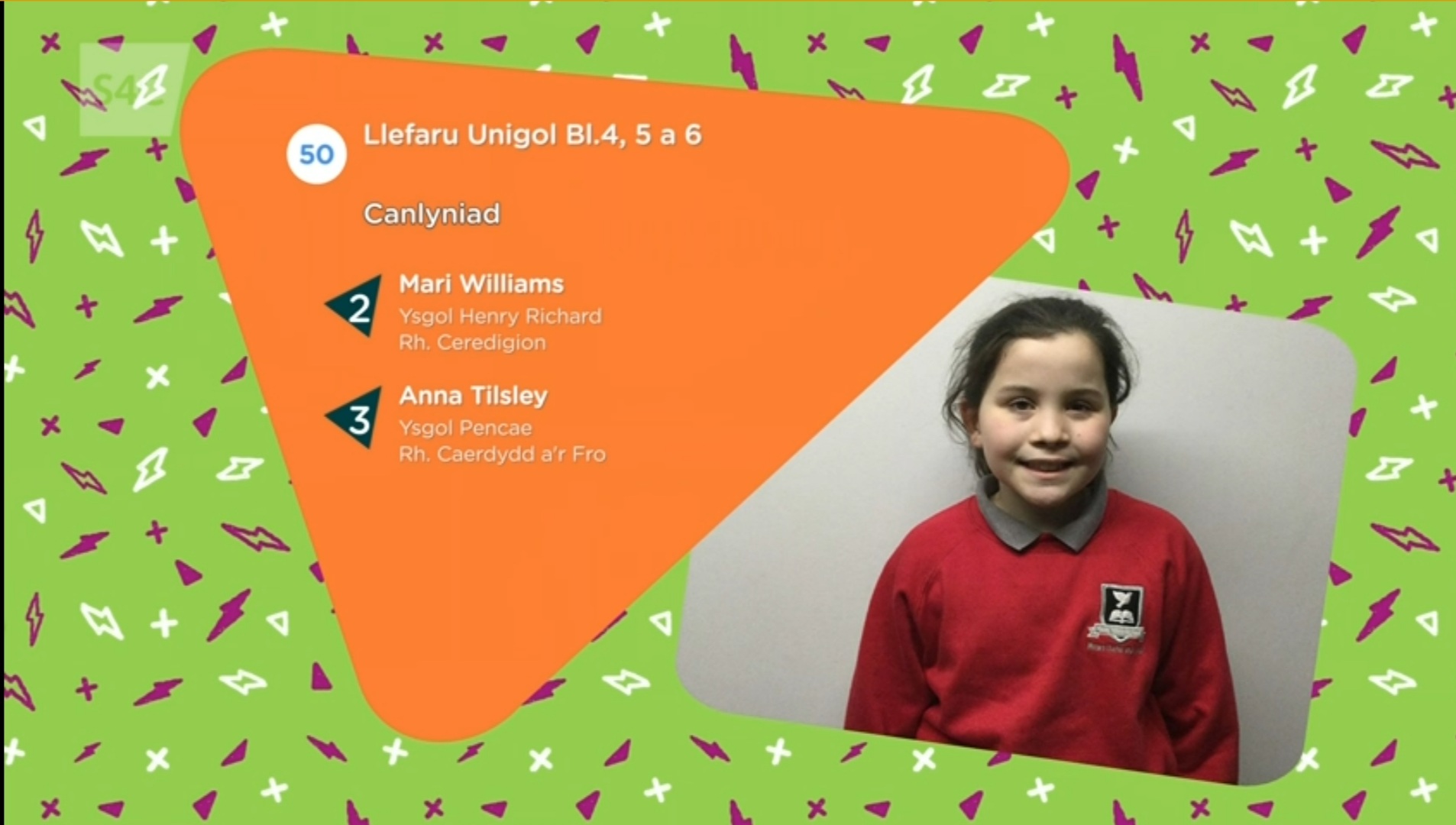 There have also been successes in the arts and crafts world with brother and sister winning computer graphics competitions. Huge congratulations to Mali and Tomos Jones.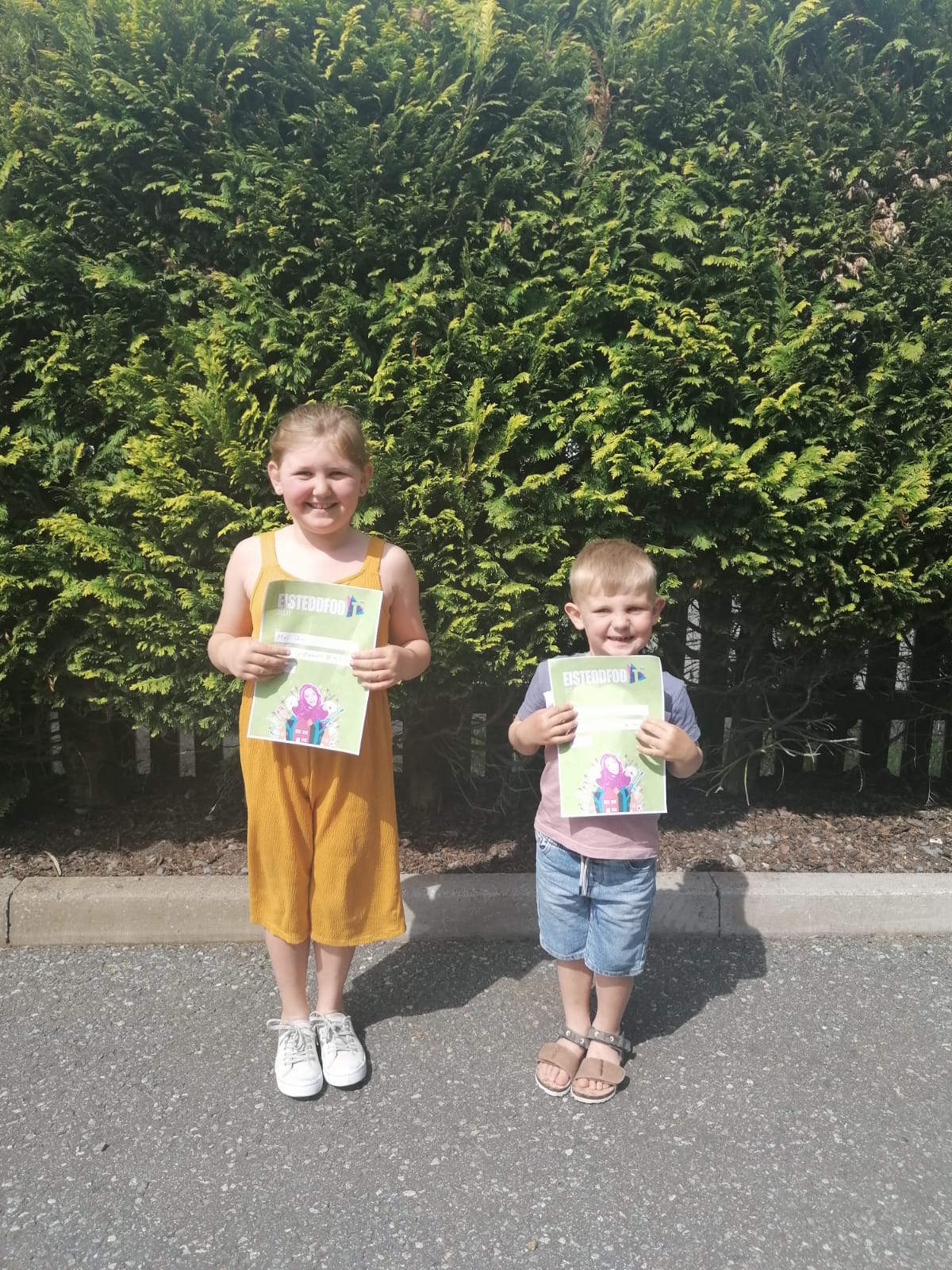 The school staff and pupils choir were delighted to reach the final 6 in the Community Choir competition for their performance of 'Gorwedd gyda'i Nerth'. The competition was an opportunity for school staff and pupils to come together to create a choir from 5 to 45 years old! Our thanks go to Miss Sara Davies for leading and co-ordinating such an excellent choir.
Click here to watch the choir's performance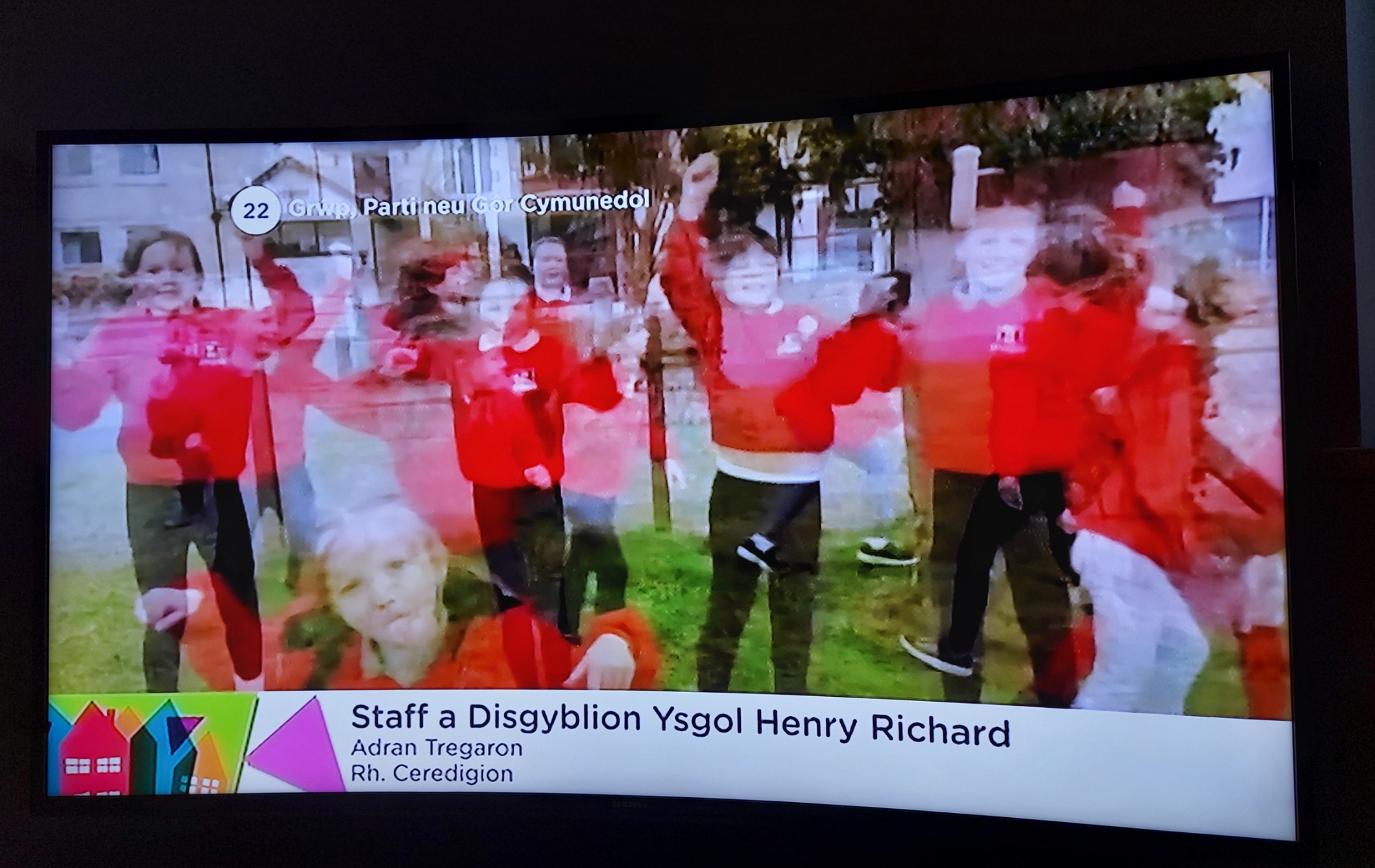 As well as in competitions, some of the school's other pupils were seen on the small screen during that week. Lisa Bulman and Megan Davies represented the school by collaborating with other Ceredigion Secondary schools and this year's Children's Poet Laureate Gruffudd Owen on composing a Welcome Poem. The poem was called 'Ddoi di gen i i Langrannog?' and was published through an effective film at the beginning of the Eisteddfod week. Well done you!