Red Nose Day 2021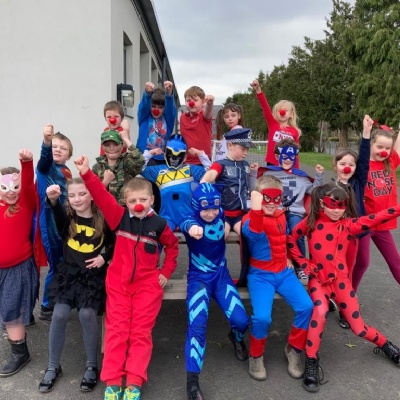 Superheroes, Wearing Red and Throwing Red Noses!
Friday, March 19th was Red Nose day. This year, the School Council decided to ask everyone to dress as a superhero or in red and donate to the charity Comic Relief.
A film was also created to raise awareness of the event, with school staff and pupils pretending to send a red nose from one to another. You can watch the film again below underneath the photos.
Thank you to everyone who contributed to the good cause for your generosity. We raised £ 350 for the charity.