Miniature Welsh Garden Competition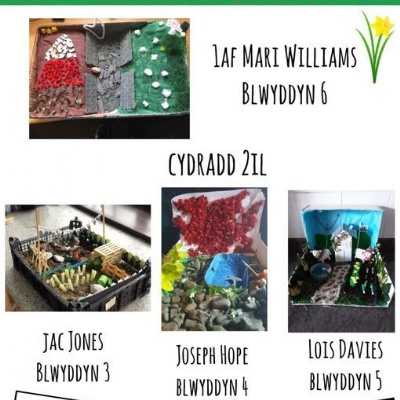 A Key Stage 2 competition to create a miniature garden
Key Stage 2 pupils, as they continued their distance learning, were given a St David's Day competition to create a small Welsh garden.
The challenge was to create a small garden with different symbols of Wales which celebrated our Welshness. The winner was Mari Williams, Year 6.
Jac Jones, Year 3, Joseph Hope, Year 4 and Lois Davies, Year 5 came joint second. Well done everyone!