Launching the School Eisteddfod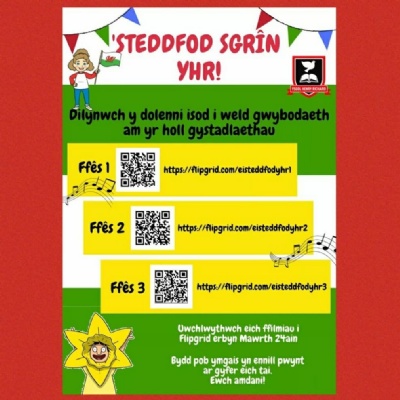 Please enter an introduction for your news story here.
It was lovely to launch YHR's 2021 Virtual Eisteddfod today to the pupils.
Follow the links below to find out more information about all the competitions. Who will be victorious this year? Aeron, Teifi or Ystwyth? Good luck to you all!
Ffês1 / Phase 1 - https://flipgrid.com/eisteddfodyhr1
Ffês 2 / Phase 2 - https://flipgrid.com/eisteddfodyhr2
Ffês 3 / Phase 3 - https://flipgrid.com/eisteddfodyhr3