Public Speaking acheivements!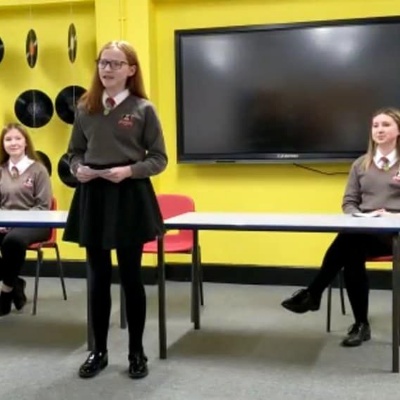 Congratulations to Rhiannon, Megan and Zara for their success in the National Public Speaking contest.
Our Welsh speaking public team won third place in the Rooster Public Speaking competition. A great achievement for the girls from year 11, as they were competing against a number of sixth form pupils from schools in South and West Wales. The team was chaired by Rhiannon Jones, the Proposer was Megan Dafydd, and this year's opponent was Zara Evans.
Debating is the task of the speakers with the chairman retaining control. The argument for this year's debate was "This house believes that it is silly to worry." A very appropriate subject in the strange circumstances this year. The competition was held on screen, of course, so connecting with the audience and building relationships was a difficult task, but the girls clearly made an impression. Well done girls!