'Yr Heriau Hud' Virtual Show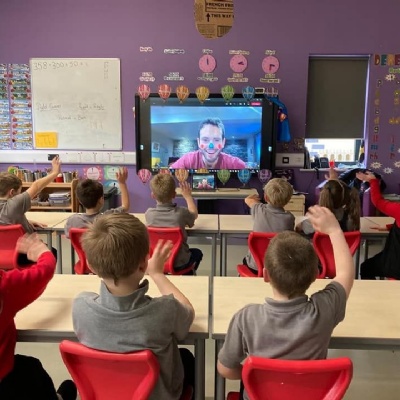 A fabulous Virtual Show by Tudur Phillips for our Key Stage 2 pupils.
Key Stage 2 pupils had a great time on Thursday afternoon, December 10th. They had the opportunity to watch and take part in Tudur Phillips' virtual show, 'Yr Heriau Hud' (The Magic Challenges). There was lots of fun, dancing and laughter. Diolch Tudur for a very entertaining afternoon!