A delicious Christmas Dinner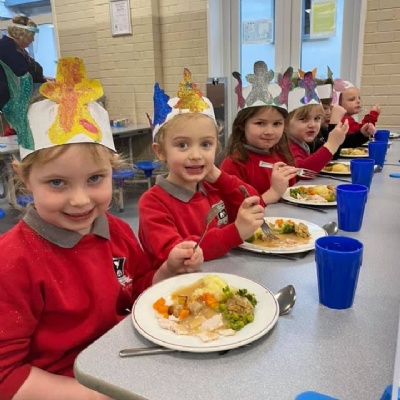 The school's pupils and staff, once again this year, thoroughly enjoyed their Christmas Dinner!
It was a delicious Christmas lunch again this year and it was good to see the youngest pupils in the school wearing their beautiful hats. Thanks to the canteen staff for preparing such a special meal and also for their tireless work throughout the year.