Successful Virtual Open Evening for Year 6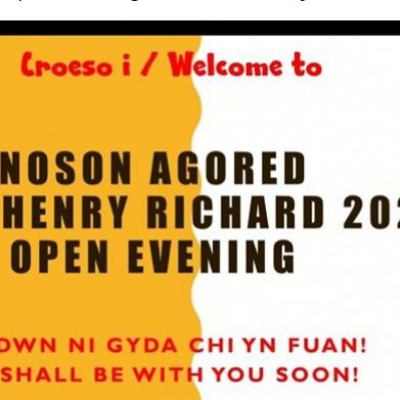 Due to Covid restrictions this year, a virtual open evening was held for Year 6 pupils.
At this time of year, usually an open evening is held at the school and Year 6 pupils from local schools, and their parents, are invited to visit the school and to receive information.
This year, due to Covid, we were unable to invite everyone in to the school, therefore a virtual open evening was held instead on Monday, November 9th. A Teams live event was held where Mr Pugh spoke with the attendees and answered their questions through the Q&A function. There was also a presentation from Megan and Zara, the Head Pupils. Each faculty had prepared a presentation to introduce themselves and give information about their subjects.
If you missed the event you can watch it again in the film below. You can also visit the virtual Evening Page, under the information tab on our website to select and view any of the presentations prepared by the faculties.
Remember to get in touch if you have any questions regarding the school.